Once she portrayed the character of Benazir Bhutto in Assamese Mobile Theatre and now she has won the election against a former minister. Here is ten facts you must know about the actress turned politician Angurlata Deka (Angoorlata).
1. Dance is Her Passion
Dance has always been her passion. At her young age Angoorlata was guided under Barnali Mahanta. At that time her only dream was to master at Kathak.
2. Her First Film Offer
One day in her dance class she met Chakrahar Deka, the director who was astonished with her performance and offer her "Prembhora Sokulu". But her family environment was not such that they will allow to act in films.
Angoorlata was born in Nalbari.
3. The Turning Point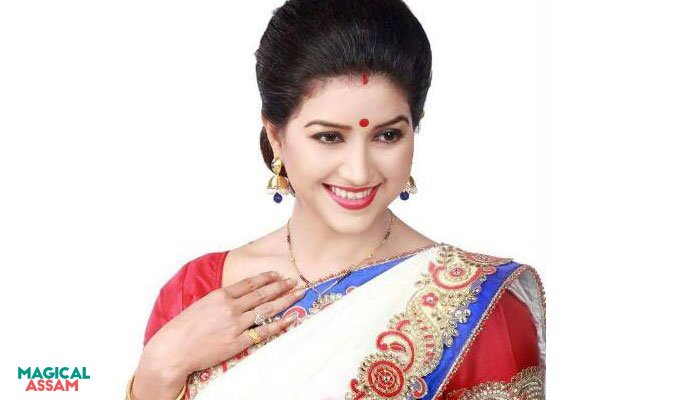 The Turing point was when Angoorlata met internationally acclaimed actor Seema Biswas. One day Seema Biwas came to her home and talked with her family. Angoorlata was greatly inspired by her, especially with the fact that despite being a small village girl, Seema Biwas got recognize internationally and also able to broke the stereotypes of society. Seema Biswas is also form Nalbari.
4. Angoorlata has been one of the most popular actresses of Assamese mobile theater for last 8 years.
In 2008, she portrayed the character of Benazir Bhutto in theatre and that was the starting. After than she did various short films (popularly known as VCD then) some feature films and many plays. For last eight years Angoorlata has been one off the most popular actresses of Assam.
5. Her Inspiration – Tapan Das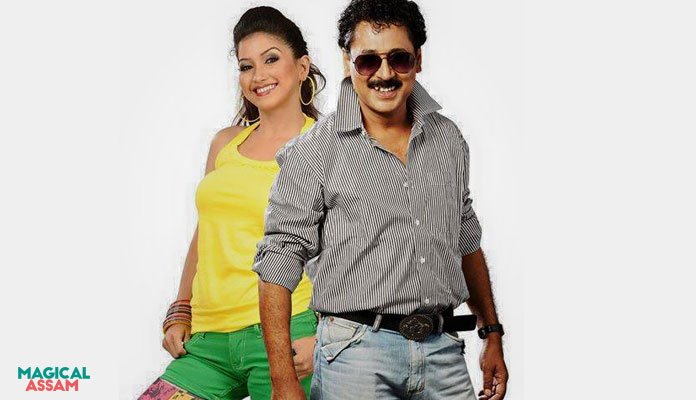 She adores Tapan Das, one the great actors. In an interview she said that after meeting Tapan Das, she discovered herself again. She also mentioned that the newcomers those are willing to take steps in the industry must visit him once.
6. Her Powerful performances in Assamese feature Films
Do you remember Chanda Mudoi's Junda Emaan Gunda? Angoorlata was the lead actress on that film.
https://youtu.be/vWqwd5k2lQs?t=27
Watch the song Jilmil Bil Oi from Bakor Putek.
https://www.youtube.com/watch?v=RTLRQa-nWqE
You can watch the full Assamese film Bakar Putek on Magical Assam
7. Life with Akaashdeep
She got married with Akaasheep, one of the finest actors of the Assamese entertainment industry. Now they live in Batadraba (Nagaon) form where she fought election and win this year.
8. Mobile Theater Performance
She has been associated with mobile theater for 8 years now where she portrayed various characters. Her every season was a hit. Take a look at the promotional music video of Akou Ein fom Hengool Theatre.
9. Her Entry to Politics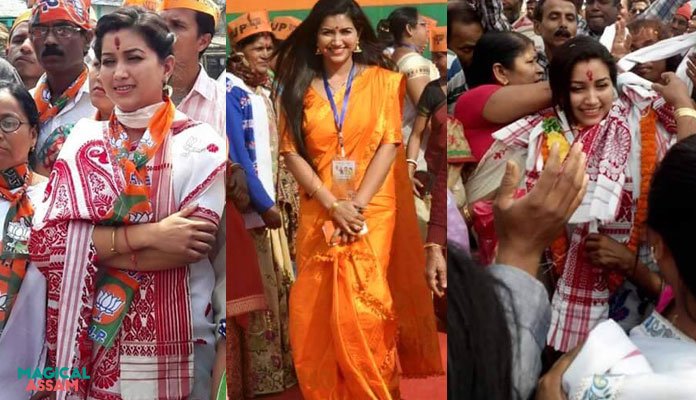 Her entry into politics was as normal as the other news like when other celebrities like Jatin Bora, Krishnamoni and Pobitra Margherrita. But getting a ticket for MLA and fight against a former minister was something that shocked everybody, but the story does not end here, she fight and she won.. she won the hearts of people as she did in her acting career.
10. Message from Angoorlata
AND at last here is a quote from her..