This article is a quick and easy guide that explains how to reach from Guwahati to Shillong and Cherrapunjee.
Though Guwahati, the state capital of Assam has a big bus terminal (ISBT), there are no buses to take us to Shillong, the capital of the state of Meghalaya which is the neighboring state. To make sure that people do not suffer from frustration here is an instant and straightforward guide on the ways to get to Shillong and Cherrapunjee via public transport.
How to get from Guwahati to Shillong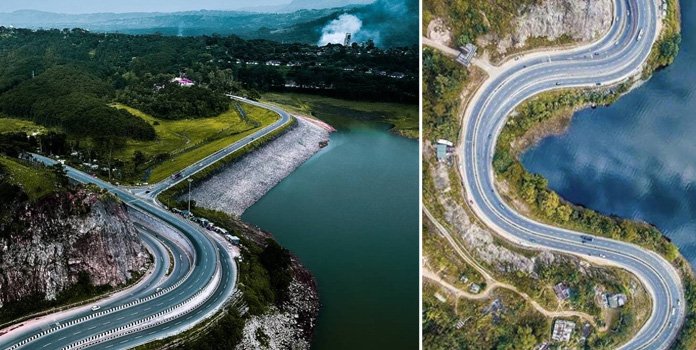 Even though both the websites of Lonely Planet in addition to the website of Meghalaya Tourism say – buses are available for Shillong from the IBST, there are no buses available for Shillong through Guwahati.
However, the availability of two private buses is there, one scheduled to leave at 6 in the morning and another one at 5 in the evening. Both the timings are not suitable, and therefore, it is advised that you use sumo for traveling. Sumos can be described as shared jeep cabs.
They are the most commonly used vehicle between the various locations in the north-eastern state. Various sumos leave from the bus stand of the place called Khanapara.
At Khanapara, the sumo hawkers will charge you a lot, and therefore it is advised to travel by walking since sumos usually do not leave until they are fully occupied.
Consequently, it is useless to enter into sumo unless you want to wait. Some of the drivers might persuade you to reserve all seats of the sumo for yourself. It would be best if you declined the offer in a friendly yet firm way unless you have your mind made up to accept the offer.
Reaching Shillong by traveling through Guwahati in a shared sumo cost around Rs. 170 per person. Drivers are usually quite upfront about the fares, but since it is India that you are in, you should be aware of shysters. Keep in mind that the usual cost is Rs. 170. It takes about 2 to 3 hours to reach Shillong via Guwahati.
Read Now: 16 Amazing Places to Visit in Shillong: The Ultimate Guide
From Shillong to Cherrapunjee
Getting to Cherrapunjee (Sohra) from Shillong – The majority of people take the Guwahati-Shillong route to get to Cherrapunjee. To get to Cherrapunjee from Shillong, you will need to get hold of another sumo. There are various sumos parked which can be found in Shillong, making getting hold of a suitable one from amongst them a bit complex.
Taxi Drivers are not helpful either, as they will request to take you to Cherrapunjee solely. A specific sumo stand, where sumos are present to take you from Shillong directly to Cherrapunjee is situated on the floor above the first one of a dimly lit garage meant for parking. The place is marked on Google Maps as well. There is also a written sign present which says 'Sohra'. The sign is hung above the parking space.
A single ride to Cherrapunjee from Shillong costs Rs. 70 per head. The driver whom we approached first wanted to charge extra cash just because we asked him to put our luggage on the roof of the vehicle. It is a known fact that Sumos depart for Cherrapunjee from Shillong leave only when all the seats have been filled. It takes a total of almost 2 hours to complete the journey.
Staying in Cherrapunjee and visiting Nongriat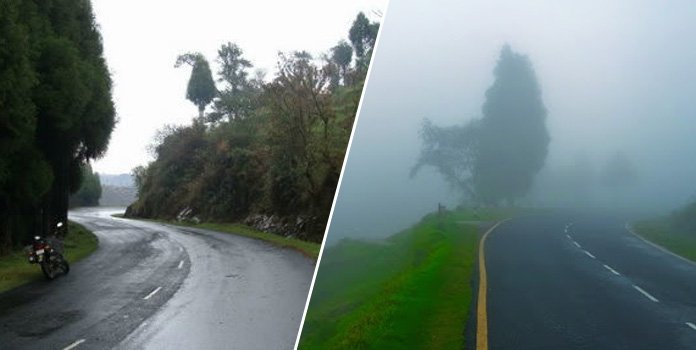 The majority of people go to Cherrapunjee because they consider it as a base for visiting Nongriat and several root bridges, out of which a particular individual is a mesmerizing double-decker. The location of Nongriat can be reached by continuously walking for about 120 minutes from near a place known as Tyrna. The surroundings of Nongriat are stunningly gorgeous, and the site is highly recommended.
There are various cheap options if one wants to sleep in the region of lower Cherrapunjee. The places can be found after walking for approximately 20 to 25 minutes of stepping down from the 'Main' town. The hostel charges Rs.250 per head and the d-cloud costs around 300 – 350 per individual. Accommodation facilities are quite simple. However, they are quite expensive if you are with someone, but you do not have many options to choose from. There are quite a few options of restaurants which you can choose from. They are all located near a place called 'By the Way'.
To reach Nongriat from Cherrapunjee, there is a bus which leaves early in the morning that one can take from near the place called 'By The Way'. The stated bus departs at 9:30. A cab fare costs around Rs. 250. However, you should not be puzzled if the fare rises to 350 to 400 rupees. The person who owns the place (By The Way) can provide ample information on how one can reach Tryna by taking a bus. One can opt to walk to Tryna, which takes a few hours roughly.
From Tryna, it takes almost 120 minutes to reach Nongriat by climbing up 2500 steps of steep steps of stairs, walking through the wilderness of the jungle. There are many sleeping options to choose from in Nongriat. A place named 'Serene Guest House' can be said to be the most famous one. Even if there is no vacancy left, the owner of the area, Byron, will surely make sure that you get a place to stay. The charge per head is Rs. 300 and the very delicious unlimited dinner is also served every day for Rs. 130 per person.
Reaching Shillong from Guwahati by using a Car
The road leading towards Shillong from Guwahati is actually in a good and stable condition. NH-6 (The 6th National Highway) goes directly towards Shillong. Distance between the two places is approximately 100 km, which takes almost 180 minutes to reach Shillong.
To get to Cherrapunjee from Shillong, one should opt for NH 206. The traveling route takes almost 2 hours. The total time will be approximately 5 hours.
To conclude, here you go – A listed guide which informs you on how to get to Shillong & Cherrapunjee from Guwahati. If there are changes that need to be made, notify us by writing the suggestions in the section given below for comments so that we can update the post.