After a two-year hiatus in the wake of the covid pandemic, Piano Kids – the State's most prominent and leading piano training organisation, is going to celebrate its 8th anniversary at the Srimanta Sankardeva International Auditorium, Kalakshetra, Guwahati, on April 7. On this occasion, a colourful musical show, titled 'Night Of The Little Pianists', designed and directed by Assam's renowned piano maestro Kushal Krishna Dev Goswami, will be presented by over 100 trainees of this prominent piano school. The cultural show, organised by a committee, comprising mostly of parents and guardians of the students, will commence from 6.30 pm onwards. The chief guests who will grace the occasion along with several well-known personalities from various walks of life, are noted musician JP Das, eminent singer Dwipen Barua and internationally renowned sound designer Jatin Sarma.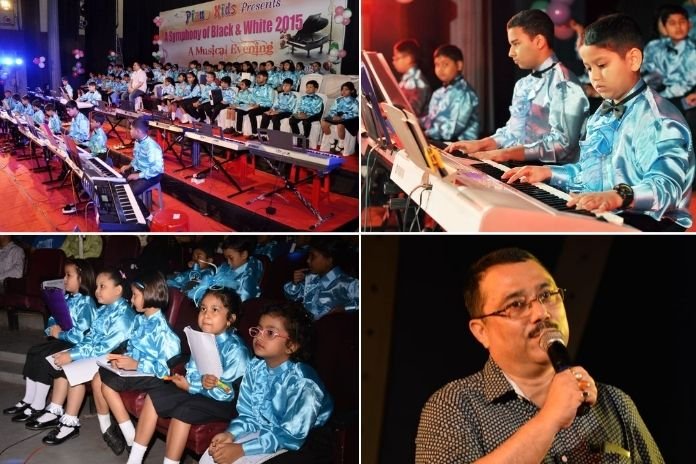 Diligently rehearsing for their presentations at the moment, the students, both fresh and experienced, will perform a wide-ranging repertoire of traditional and western music on the special occasion. It has to be mentioned that Piano Kids, dedicated to developing, preserving and promoting piano music in the State, has drawn from the Borgeets, written by the saints Srimanta Sankardev and Madhabdev, the tunes of Kirtan Ghosa and Naam Ghosa, in addition to Oja-pali, Zikir and Zari by Ajan Fakir, among others, which are part of Assam's rich musical heritage. The students of the well-known institute have come up with some of the most stirring performances since it's very inception. Piano Kids has always strived to achieve excellence with regards to the overall growth and development of the students and is committed to reaching out to widest possible audiences as possible.
The present committee, responsible for the overall management of Piano Kids, including its General Secretary Pragyan Dowerah, President Dr Ripu Kumar Gogoi, Working President Dr Devabrat Khanikar, Vice-President Rooplekha Bordoloi wishes everyone's support and cooperation in making the event a successful one.