Neil Safeer Ghaznavi, a 40-year-old from Assam is a successful VFX artist. He has been working with top Hollywood productions for almost a decade now.
Some of the latest films to his credit are Batman v Superman, San Andreas, Godzilla, Captain America, Karate Kid etc.
His Story.. From the Beginning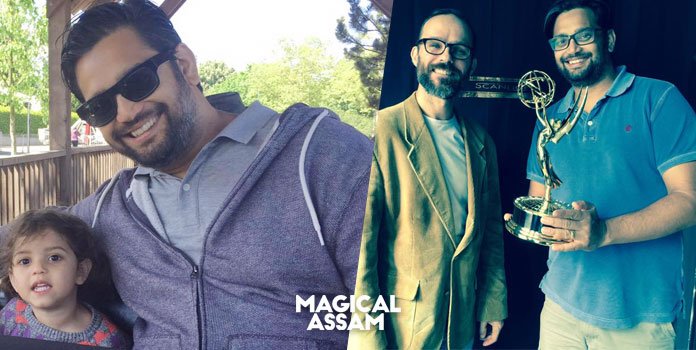 Neil is the son of late Mohammed Ghaznavi and Naureen Ghaznavi, who were originally the inhabitants of KK Road, Jorhat, and are now settled at Lachit Nagar, Rupai Siding near here.
Neil was born and brought up at Duliajan where his father was an engineer in Oil India Ltd. After his education in Darjeeling and Kolkata, Neil went on to study graphic arts in San Francisco. In 2006, he moved to Vancouver to pursue his career in special effects. His first film in Hollywood was The Game Plan in 2007. Since then he has been busy in Hollywood.
His work in Game of Thrones won the Prestigious Emmy Award
He won the prestigious Emmy Award that recognizes excellence in the television industry in the year 2014.
Neil, who works with Scanline VFX in Vancouver, Canada, is a member of the team that won this accolade for their outstanding work on special and visual effects in Game of Thrones, an American fantasy drama television series created by David Benioff.
You can check his complete works at IMDB
Read More
3 Lesser Known Facts about Assam Girl Devoleena Bhattacharjee aka Gopi Bahu
From Nagaon to Bollywood -The Inspirational Journey of an Assam Actor