Quick Summary: Best Primers for Oily Skin in India
Revlon Photoready Primer
Top Rated
Check Prices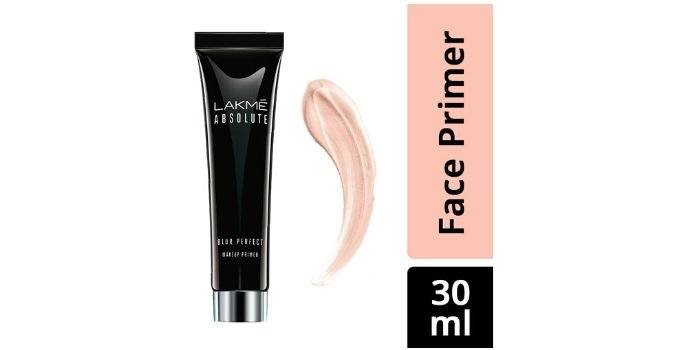 Lakme Absolute Blur Primer
Editor's Choice
Check Prices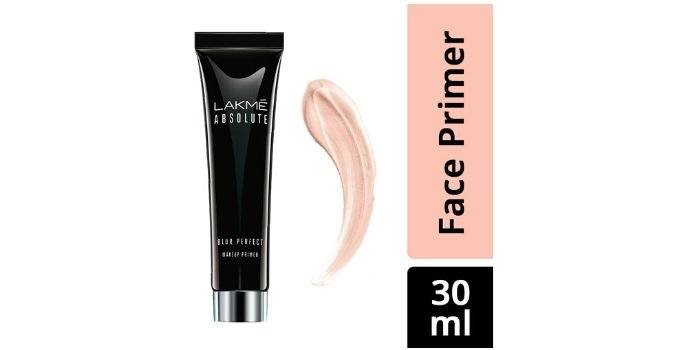 NYX Makeup Perfect Primer
Best Budget
Check Prices
Primer is one of the most important things that is used before the makeup. It helps in making an extra layer in the skin. These are beneficial to help in lasting the makeup for a long. There are different types of primer, and each is distinct from the others.
If you have oily skin and are facing troubles with your makeup longevity, then primer for oily skin is a good option for you. So let's check, what the top eight makeup primers for oily skin are.
1. Lakme absolute blur perfect primer
Being the number 1 cosmetic brand of India, it offers a wide range of makeup products to the customers. Lakme products are specially crafted for Indian skin.
Lakme absolute blur is perfect for the oily skin, and after using this product, the skin can get a baby softness and glow. This product is also best to hide the open pores on the skin and gives the skin a flawless radiant and blemish-free look.
Key features:
Gives a flawless and professional makeup finish. 
The waterproof formula makes it stay long on the skin. 
Hiding all the imperfections, it makes the skin even-toned.
Pros
Perfect start for a flawless makeup finish
Gives a perfect base for makeup 
It stays on for longer
Makeup stays on throughout the day
Hides skin imperfections
Provides even-toned skin
2. Revlon Photoready Perfecting Primer
Revlon is another great makeup brand that has gained its immense popularity for its amazing features. Revlon Photoready can instantly minimize the pore appearance from the skin and gives a matte shine on it.
The soft and lightweight formula of Revlon PhotoReady is best to provide a flawless and airbrushed look that is desired by everyone. Award-winning Revlon's new primer formula makes the skin soft, smooth and even-toned. Dermatologically tested this formula is oil, talc and paraben-free.
Key features:
Make the skin pores free.
Makes the skin even-toned.
This product is oil, talc and paraben-free.
Pros
Photo-chromatic pigments bend, reflect and diffuse light to minimize flaws
Instant brightens skin and hides skin spots
Reduces the appearance of pores and fine lines
Too good and light weight texture
Cons
Just like normal liquid lotion
3. NYX Professional Makeup Studio Perfect Primer
Now make you canvas with the great NYX professional Studio perfect primer. It spreads on the skin like butter and creates a layer like silk. It gives the skin a smooth and matte finish after just applying one touch.
To get a flawless finished look, NYX Professional Makeup Studio Perfect Primer is an ideal product. This primer is available in 3 shades, and each has different characteristics to go on any particular skin shade. 
Key features:
Make the skin even-toned.
Leaves a silky touch in the skin. 
Last for a long time. 
Pros
Clear to cover fine lines and pores
Silky primer
Gives a strong base
Ensure long lasting of makeup over the base
Available in 3 shades
4. Colorbar Perfect Match Primer
Colorbar Perfect match primer is an awesome makeup primer that is ideal for Indian oily skin. This primer is lightweight. The gel-like consistency can blend into the din very nicely. It gives the skin a satiny and smooth look that is appreciated by everyone.
It is also good to extend the wear of foundation with its amazing long-lasting formula. This Color Bar perfect Match Primer can go almost every skin type and efficiently reduce the pore appearance and keeps the oil at bay. 
Key features:
It masks the uneven tone of the skin and makes it shiny and smooth. 
Stay for a long time.
Blends on the skin perfectly. 
Pros
Satiny touch oil-free primer
Making skin marvelously soft and smooth
Perfect match primer
Foundation for perfect complexion and lasting effect
Works so well, just use it before concealer
5. e.l.f. Mineral Infused Face Primer
The mineral-infused elf face primer can easily transform the skin into flawless, and that is absolutely canvas perfect. This product is specially customized to combat against the enlarged Pores, fine lines and to keep the excess oil away from the skin.
The non-greasy lightweight formula of this primer can blend out on the skin and gives radiant and even-toned skin. This mattifying primer is developed with the minerals and jojoba, almond, grape and vitamin E to make a flawless base on the skin. 
Key features:
This product is 100 per cent vegan and cruelty-free. 
Specially customized to combat against the fine lines, enlarged pores skin. 
Vegan and made with natural ingredients.
Pros
Sleek design great for travel
This product is tested by the brand makeup team and professionals
Lots of mineral-infused in this
Easily transform the skin into flawless
Controls oily skin
Reduces the appearance of pores and fine lines
6. Blue Heaven Studio Perfection Primer, Clear
To get a studio perfection effect on the skin, Blue Heaven Studio Perfection Primer is great. The oil-free and non-greasy formula of this product is ideal for almost every type of skin. Cover the uneven surface of the skin and make it flawless and even free.
The silicone and vitamins based this formula can help to make the skin soften, smooth and Matt. It comes with multiple usage techniques like it can be used to create the eyeshadow and blush base also. This studio perfection primer is affordable, and anyone can buy it. 
Key features:
This primer also works as a base of eye shadow and blush base.
The oil-free non-greasy formula works best on every season.
Affordable.
Pros
Gives studio perfection effect
All in one oil-free product 
Nongreasy product
Perfect makeup base
Can also be used as a base for eyeshadows
Enhances the adherence to make-ups
Lightweight Formula
7. Insight Primer Face Gel
Introducing another smooth and hydrating primer that can create a flawless base for the skin. This good and high-end primer is available in gel form and great for giving the skin a hydrated and moist free look. It generally fights against the fine lines, wrinkles and uneven tone of the skin.
This dermatology tested safe formula is made in a specific hygiene base process so that it cannot create any discomfort for the skin. It is considered to be one of the best primers for oily skin in India. If you want a makeup primer is a pocket budget package, then Insight primer face gel can be ideal for you. 
Key features:
Help the makeup stay for a long time. 
 Cover the enlarged pores of the skin. 
Give a moisturized look. 
Pros
Reduces the appearance of pores and fine lines
Easily fine lines and smoothens wrinkles
Keeps the skin hydrated
Ensures that the makeup stays more longer
Give a flawless and smooth base
Non-Comedogenic.
8. LA Girl Pro Prep HD Face Primer
Now let your makeup to stay for the day-long or the long night party with its extremely valuable formulas. This primer is the best to create a smooth appearance on the skin by reducing out the fine lines, uneven tones.
The light-diffusing components and nourishing vitamin E gives the skin an enhanced look that can be appreciated by every person. With its various types of cosmetics and various ranged makeup products, LA Girl has gained its immense popularity in the cosmetic industry. So everyone should try this awesome and trusted face primer from LA girl. 
Key features:
Lightweight and non-greasy. 
Last for a long time.
Make the skin soft and smooth. 
Pros
Easy to use or apply
lightweight Formula
No use of paraben
Fragrance free
Makeup stays more longer
Cons
Might not suit all skin types
Benefits Of Using Best Primer For Oily Skin.
Best primer helps you to keep your skin moisturized and soothes your skin very well. It will help you erase fine lines and wrinkles on your face very well and give young-looking skin.
Your skin needs oxidation, which is why primer will help you open your skin pores and will avoid clogging; by this, your skin will get enough oxidation. Even if your skin type is different and discoloured in some manner, the primer will help you form a regular skin tone that will look natural.
This primer works well on acne-prone skin and skin with scars; this primer will conceal them very well with a vanishing look. Having a good quality primer is beneficial for heavy makeup, and light makeup will last longer in harsh environments.
How Do You Choose the Best Primer For Oily Skin?
Choosing the best primer for oily skin is crucial because many products in the market will assure you in not damaging your skin, but you may have a skin type that will have a side effect due to that specific product.
Thereby let's see what factors you should focus on before choosing the best primer for oily skin are.
Nature of your Skin
It is essential to understand your skin. Do you get more pimples and acne? Do you have too many wrinkles and fine lines? And these aspects matter while choosing the best primer for your oily skin. This will give an idea of which type of primer is best for you and which one you should avoid at any cost.
Do proper research on the nature of your skin; still, you are not able to understand your skin's nature, then consulting a dermatologist is a better option to choose before selecting the best primer. 
Different skin types
Every person has a different skin type; this varies from person to person due to their genetics and sometimes whether conditions. 
A dry requires gel to keep skin enriched and moisturized and other essential properties containing products to keep skin hydrated.
For healthy skin, there are not many requirements; just a good SPF cream for the base is enough.
The Correct Method Of Applying Primer
The following points are the correct way to apply a Primer:
Clean your face with gentle and mild soap or face wash. Make sure you will remove all dirt and oil off from your skin. It is necessary to clean your face very well before applying a Primer.
Moisturize your face before applying a primer; there is a misconception that moisturizer and primer are the same and primer contains moisturizing properties, but even if a primer has moisturizing properties, you should apply moisturizing lotion or cream before beginning.
Application of Primer is important too. First, take a small amount of primer on your hand, then take a well-soaked sponge or blender and dap the primer a little but not too much with the help of your fingers. Then gently apply primer on different parts of your face and kindly spread it all over.
Conclusion
By choosing a good makeup primer, you can let your skin look visibly smooth and soft. Here the above mentioned eight makeup primers will help you to stay in your make-up for a long time, and it will give protection from the harmful reaction of makeup items.
So choose your best-suited primer for here and enjoy a long-lasting dramatic makeup look. 
For Oily Skin, You Can Also Consider: